Everyone needs a little break from the madness that we call life. Between matchmaking, movie making, TV filming and Sin Halo raising, we know all too well about needing some serious R&R! For most people, it's tough to get away for a long period of time — not to mention the tons of cash it takes. With a schedule that is all over the map, it's hard for us, too! So we like to go on staycations where we get away while staying close to home.
Every staycation can be as easy breezy or extravagant as you like… or can afford. Here are some great ideas that Destin and I have done in the past.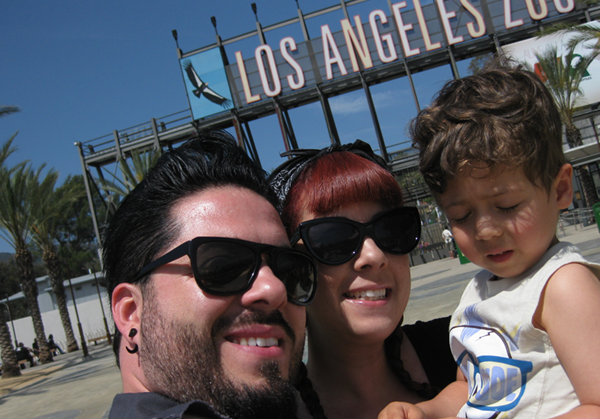 1. Bring Vegas to you
Have a Vegas itch, but don't want to go that crazy? Place your bets on the local casinos. In California, we have casinos such as Pechanga and Chumash. I'm sure that with a little research you can find one close to you, as well. This can make for a fun night that won't break the bank as long as you're careful.
2. Make a reservation at the spa
How about a romantic day spa getaway? You and your mate can book an amazing spa package including couples' massages and facials — heck, get that man a little back waxing, too! Top it off with a relaxing trip to the Jacuzzi and all that unwinding will be sure to ease the tension and lead to some serious love making sessions! Girls, men love a great massage and a facial. Trust us!
3. Book your stay at a swanky hotel
For all you married-with-children couples, this one goes out to you because no one deserves it more. Take the kids to the grandparents for the weekend and book a suite at a swanky hotel (we look for rooms that have in-room Jacuzzis!). Then pack your bags and pretend you both are miles away. Have an amazing dinner complete with some entertainment like live music or something fun like bowling. Then top off this staycation with a sundae with strawberries and champagne in the hot tub — and, keep in mind, nothing makes a better bowl than your mate!
The staycation possibilities are endless when you put in a bit of planning and creativity. I don't think we'd survive without a bit of us time every now and then.
Happy stay-cationing!
-Muah! XOXO!
To learn more about Destin Pfaff and Rachel Federoff read our bios by clicking our names, visit us on the web at www.SinHalo.com and www.DnRbrands.com and be sure to follow us @destinpfaff and @rachelfederoff!