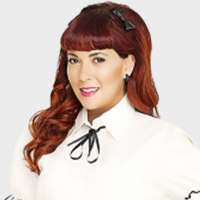 Rachel Federoff
Connect with
Rachel
About
Rachel
Rachel, a background in booking and casting, is the VP of Matching and Director of Registration for Millionaire's Club. As Director of Registration, she holds the 'keys' to the club - permitting in those that follow the Club's strict guidelines.  As VP of Matching, she is the CEO's right hand in finding love for the company's clients. She is also the head of Millionaire's Club's Gay Division and works with Patti Stanger on the Millionairess Referral Program.
Rachel Federoff was born in the Orange County suburb of Tustin, California. She attended Fullerton College where she studied Psychology and Theater Arts. Federoff is an entrepreneur with a burgeoning business/fashion career along with a TV and film career - whilst raising her two year old son, Sin Halo Jude Pfaff, with her husband Destin Pfaff.  Federoff's ventures range from producing entertainment properties to philanthropy and backing national charities.
Federoff is the co-star of Bravo's hit series "
The Millionaire Matchmaker
" which is currently in production on its sixth season on the network. Federoff is the VP of Matching for the show's profiled business, Millionaire's Club, and oversees its Registration Department and Gay Division.
She is an accomplished model and actress. Federoff is next slated to appear in the films
Deader Living Through Chemistry
(based on the award-winning short featured on
George Romero's Diary of the Dead
DVD) and
The Pandora Experiment
with James Gunn
.
She is also a writer, contributing to numerous nationally syndicated blogs. Federoff has a passion for philanthropy and giving back. She's an advocate for anti-bullying and recently conducted a PSA for mylifemypower.org and SFK (Success For Kids.); as well as hosted a celebrity breast cancer event for Bowling For Boobies.
To learn more about Destin Pfaff and Rachel Federoff, visit us on the web at www.SinHalo.com and www.DnRbrands.com and be sure to follow us @destinpfaff and @rachelfederoff!
-Muah! XOXO!
Posts by
Rachel
by
Destin Pfaff and Rachel Federoff
Posted at
10:35 am on
June 6, 2012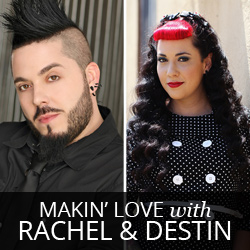 Let's talk about why we're all here. The internet is the gateway to everything… including love. Yes, it is possible to find love online. The statistics aren't lying. It happened for us and it can happen for you. We met … Continue reading →
Read more