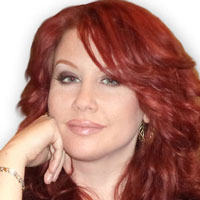 Lauri Loewenberg
Connect with
Lauri
About
Lauri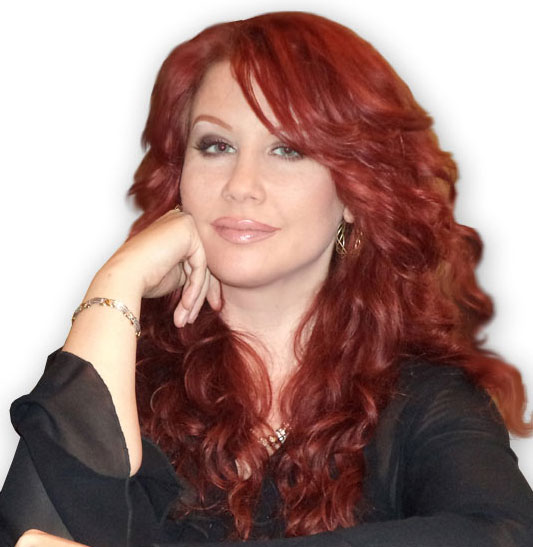 Lauri is a Professional Dream Analyst, syndicated columnist, author, popular radio personality, speaker and member of IASD, the International Association for the Study of Dreams, an international organization whose purpose, among other things, is to conduct and encourage research into the nature, function, and significance of dreaming.
She spent much of her childhood keeping a dream journal in order to capture all those wonderfully strange adventures she experienced every night. One night, after she had a dream where her deceased grandfather visited her and gave her a life-changing message, she decided to dedicate herself to finding the answers we all seek within our dreams.
Lauri studied Archetypal Psychology and became certified as a Dream Analyst in 1996. She has since analyzed and researched over 75,000 dreams from people of all walks of life from all over this planet.
Her dream-working techniques are so easy and ground-breaking that she has been invited on The Dr. Oz Show, The View, Good Morning America, The Today Show, CNN's Anderson Cooper 360, a CNN Dr. Sanjay Gupta special called "Sleep," Bethenny and Stave Harvey.
Lauri has been a recurring guest on such nationally syndicated radio shows as Oprah Radio, Art Bell's "Coast to Coast," Playboy Radio, "Nights with Alice Cooper," Mancow's Morning Madhouse, and Bubba the Love Sponge. She is a recurring guest on over forty different stations across the country, has logged over 2900 interviews thus far, and is one of the most requested guests on the morning drive circuit.
She has also been featured in Esquire, Maxim, Modern Bride, Glamour, Woman's World, Woman's Day, Prevention, First and Cosmo and has analyzed top celebrities' dreams for Globe Magazine and The National Enquirer London.
In March of 2011 Lauri released her third book Dream On It, Unlock Your Dreams Change Your Life (St. Martin's Press).
She is also a self-taught artist and enjoys bringing her own dreams to life through her artwork. She illustrated many of the dreams submitted to her first book So, What Did You Dream Last Night?
Lauri currently resides in Tampa, FL with her "strikingly handsome husband and very loud son." She holds a black belt in Tae Kwon Do in order to keep them both in line.
Posts by
Lauri
Been having naughty dreams about a co-worker? Whether they make you blush or vomit, your co-worker dreams are not only common… understanding the dream is well worth your while because odds are, that dream is actually trying to help you … Continue reading →
Read more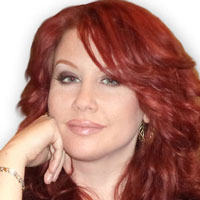 by
Lauri Loewenberg
Posted at
2:30 pm on
February 2, 2020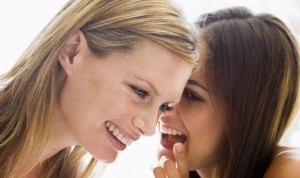 Girl on girl action may be exciting for a guy, but when we of the fairer sex dream about it, it can be a bit unnerving.  And guy on guy action is sometimes displeasing for a man who is an avowed … Continue reading →
Read more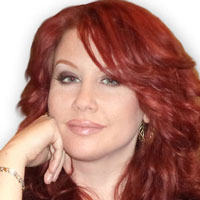 by
Lauri Loewenberg
Posted at
11:00 am on
September 1, 2015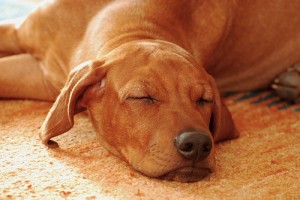 You may recall, in a previous article I wrote for this site – http://www.pattiknows.com/3-common-relationship-symbols-dream/ – I mentioned that dogs are the number one symbol in our dreams that points to relationship issues. Dogs are known for being man's best friend … Continue reading →
Read more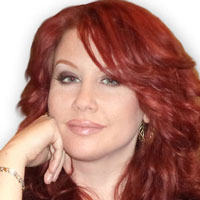 by
Lauri Loewenberg
Posted at
11:00 am on
July 23, 2015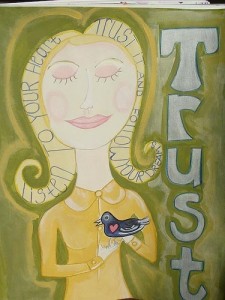 Every morning I'm on the radio somewhere in the country doing live dream interpretations for the station's listeners. The other morning the female host of the show I was on asked me about a dream she had. When I started … Continue reading →
Read more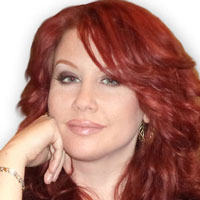 by
Lauri Loewenberg
Posted at
12:00 pm on
June 2, 2015
Getting out of a bad relationship doesn't necessarily mean you are free from it. All too often we allow the ex, no matter how horrible he or she may have been, to continue to live in our hearts and minds … Continue reading →
Read more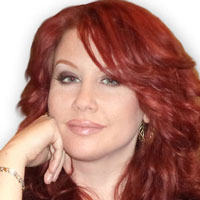 by
Lauri Loewenberg
Posted at
11:15 am on
April 28, 2015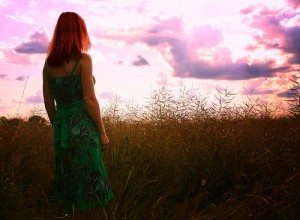 I am forever beating the drum about how our dreams help us to improve every area of our lives, especially the relationship area. Below is a recent example of this. A single mom had been struggling with a relationship for … Continue reading →
Read more