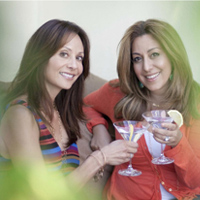 Moms Gone Zen
Connect with
Moms Gone Zen
About
Moms Gone Zen
Moms Gone Zen is wellness site founded by mommies and experts Michelle Ebbin and Michelle Karam:
Michelle Ebbin
is a leading touch therapy and wellness expert, entrepreneur, author, and mother of three young boys. Her unique massage products, dvds, and best-selling books have helped thousands of people relax, reduce stress, and stay healthy. A graduate of Columbia University, Phillips Academy Andover, and the Institute of Psycho-Structural Balancing, Michelle's goal is to help people achieve optimal health and well-being through the healing power of touch.
Michelle Karam
is a dynamic professional chef, cooking show personality, food blog writer, catering company owner, and the mother of three young children. A chef from the prestigious California Culinary Academy, Michelle has always had a passion for great food and the generosity to share her recipes with others. As a busy mom, she understands that many women are juggling careers, family and household, and she gladly reveals her kitchen secrets to fast, healthy meals that even the pickiest of eaters will love.
Posts by
Moms Gone Zen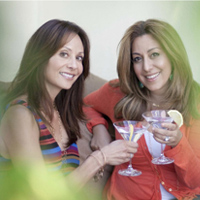 by
Moms Gone Zen
Posted at
5:00 am on
November 21, 2012
Acupressure is a Chinese finger massage technique that improves overall well-being and enhances beauty by balancing the energy, or chi, in the body. It's been used for centuries as a natural facelift to firm up facial tone and improve the … Continue reading →
Read more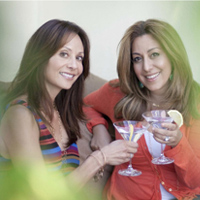 by
Moms Gone Zen
Posted at
6:00 am on
November 13, 2012
… even after a bad date! Do you ever lie in bed struggling to get to sleep while your mind races over the day's events? Sleep problems are the worst, and they can wreak havoc on your energy, mood, health … Continue reading →
Read more