Jill Zarin
Connect with
Jill
About
Jill
Jill ZARIN is one of the most popular and requested reality television stars in the entertainment business. Her combined fan base on Twitter, Facebook, newsletter, and www.jillzarin.com number upwards of half a million followers. Jill is one of the busiest wives in Manhattan whose effervescent persona guides her philanthropic efforts, business endeavors, and desire to reach out to diverse communities around the globe.
Jill appears regularly on National talk shows including The Today Show, The Early Show, Rachael Ray, Nate Berkus, Joy Behar, Huckabee, Chelsea Lately, The Doctors, Wendy Williams, Good Day New York, Good Day LA, and she is also a frequent guest or co-host on NBC's LXTV New York, Showbiz Tonight, and Extra. Her print appearances are equally abundant - Jill is often on the" Top 10 Most Stylish" in publications such as People, Life and Style, IN Touch Weekly, and OK magazine. She was voted as one of the 25 most stylish New Yorkers by US Weekly magazine and was featured on the cover. Discerning home decor writers have produced an extensive array of articles about Jill's decorating style including a cover story for Traditional Home. She will be featured on HGTV's new show, My Favorite Place, to air in the spring of 2011. Jill takes pen in hand herself and writes a quarterly column on fabric and trends in Hotel Design Magazine and is a frequent guest blogger on www.hollybaby.com.
She began her career as Assistant Buyer at Filene's in Boston and then crossed over to wholesale after moving to New York City in 1987. Her first job was with Manhattan Industries as Sales Manager for John Henry, Henry Grethel and Perry Ellis Dress Shirts and ties. After a few year she left to become National Sales Manager for the hottest sock company EG Smith, the makers of the original boot sock. A year later Jill became VP sales for Royce Hosiery for 6 years managing a 20 million dollar hosiery business with better department stores. In 1997 Jill became the National Sales Manager/Vice President of Great American Knitting Mills, a $150 million dollar hosiery company. Jill oversaw sales and marketing including the new ventures of the worldwide web. Gold Toe was the first hosiery company to sell directly online. In 1999, She joined her husband Bobby Zarin, owner of Zarin Fabric Warehouse - an institution on New York's Lower East Side - as a marketing consultant soon after they married. When asked to star in the television show "The Real Housewives of New York City," Jill saw it as a great opportunity to expand the Zarin brand and create her own line of products. Through her expertise in textiles, she designed her first" Jill Zarin Home" bedding line that is sold exclusively at Bed, Bath and Beyond. With over 20 years of hosiery experience, Jill designed "SKWEEZ COUTURE" a fashionable and sexy body shapewear line that will be available in major retail department stores in the fall of 2011.
Posts by
Jill
by
Jill Zarin
Posted at
6:00 am on
November 21, 2012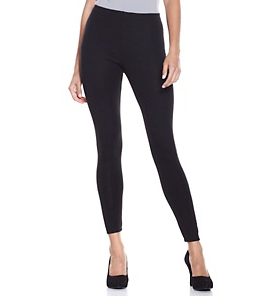 If you have a sporty activity planned for your date, there are a lot of more flattering options available now then when I was dating Bobby! Just make sure that none of these options includes writing across your tush. Even … Continue reading →
Read more