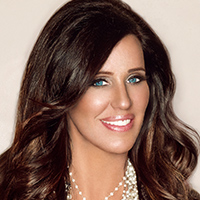 Patti Stanger
Connect with
Patti
About
Patti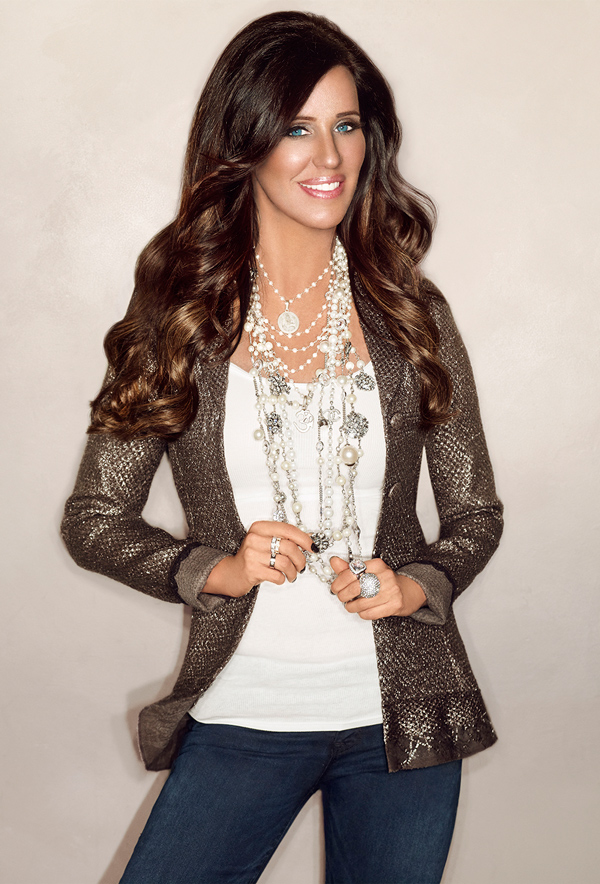 Patti Stanger is the star and executive producer of Bravo's hit docu-series "The Millionaire Matchmaker®." Currently in it's eighth season, the show has gained record-breaking viewership and captured a worldwide following for Stanger. She is known for navigating her business dealings with intense passion, and for those that turn to her for help in the love department, she gives them nothing less than her soul in the quest to find them their perfect match. Her bluntness continues to garner her infamy, but no one can deny that Stanger has one of the biggest hearts in the matchmaking field and is often sought out for advice by other matchmaking professionals.
An experienced third-generation matchmaker, Stanger founded her company, the Millionaire's Club, in January 2000. Introduction services in the new millennium were no longer only for the dateless and desperate, they were becoming far more acceptable and mainstream. Patti realized that busy, upscale men simply didn't have the time to go looking for a relationship and weren't meeting the kind of women that they dreamed about. These men needed a private, exclusive club where they could be introduced to exceptional women in a relaxing, discreet and confidential manner. She also saw that, in the dating service industry, the odds of a woman joining a premier dating service on her own were very low so she set out to recruit women from across the country and around the world through advertisements, magazine articles, dating scouts, television appearances and her hit Bravo television show "The Millionaire Matchmaker®." Due to the astounding success of her business, Millionaire's Club is open to female millionaires and the gay millionaire community.
From the initial meeting through the marriage proposal, the Millionaire's Club works with clients on an individual basis and coaches the particular member through each stage of the dating process by providing them with highly tailored feedback every step of the way. Stanger and her highly trained staff personally match every member according to their exact preferences and requirements, and follow up with each one on a regular basis. The club also works closely with leading psychologists, relationship counselors, date coaches, hypnotherapists and image consultants, as well as with a variety of top-notch personal trainers and hairstylists. The Millionaire's Club knows that chemistry is everything, which is why catering to its members' precise standards remains its top priority.
The Millionaire's Club currently has more than 100,000 members available for its clients, catering to men and women all around the globe. Their contemporary approach sets it apart from those of traditional matchmakers and it is the original matchmaking/consultation service that allows most non-millionaire members to join for free, while charging most clients $25,000 to $100,000 per year. Her format has been copied by many other organizations, but none have equaled Patti's extraordinary success.
Prior to starting the Millionaire's Club, Patti served five years as the Director of Marketing for Great Expectations, one of the oldest dating services in the United States. Early in her career, she spent 10 years in the fashion industry working for well-known companies such as Union Bay Sportswear, JouJou Jeans and Saks Fifth Avenue.
Stanger's business and acting ventures also continue to flourish. She has successfully branched out into television and film acting with such appearances as "Drop Dead Diva," "Days of Our Lives," and movie commercials from "I Love You Man" "The Muppets Most Wanted" to The Nook. Her official site, PattiKnows.com, features the latest advice on love, dating and relationships. The site includes a special "celebrity guest columnist" section for fans to follow and get a sneak peak into the world of love plus the exclusive Love Report podcast can also be heard on iTunes. There is no site like PattiKnows.com that gives you 24/7 relationship advice at your fingertips.
Stanger's Simon & Schuster books, "Become Your Own Matchmaker," "Find Your Match," "Seal the Deal" and "Raise your Desirability Factor" and DVD "Married in a Year," have a loyal, devoted following, and continue to brand Patti as the ultimate "matchmaking expert." Patti continues to bring new relationship products to the market such as
AttractingaSoulmate.com
and
SingleGirlsHandbook.com.
Previously Patti had a series of her own columns on People.com and Star Magazine. Patti Live, her one woman show, continues to get booked from large casinos such as Mohegan Sun, Bellagio to women's shows such as the Southern Women's shows/Ultimate Women's Expos to entrepreneur organizations, university and charity events.
Click here to book Patti.
Stanger, the daughter of a New York City estate jeweler, launched her own jewelry line
Je'Taime,
available on
ShopbyBravo.
Patti has hosted her own radio show "P.S. I Love You" on SiriusXM Radio and has been the brand ambassador for Sensa weight loss system for over 4 years. She is also co-owner for TY KU Sake & Spirits that can be found in supermarket giants such as Whole Foods, Gelson's and Ralph's. In the past, she has also endorsed such products as 1-800-FLOWERS.com, Cottonelle, Pucker Vodka, and more.
Posts by
Patti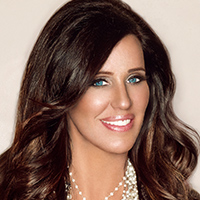 by
Patti Stanger
Posted at
10:00 am on
May 10, 2012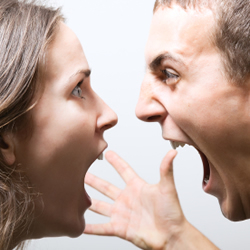 Here's the problem with Bridezilla: She's rude, she's ungrateful and she's not the woman he proposed to. If you've found yourself melting down, it's time to get a grip. It's understandable that coordinating a party with food, music and likely a few hundred … Continue reading →
Read more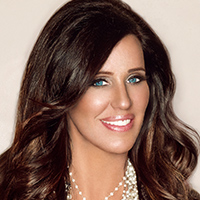 by
Patti Stanger
Posted at
6:00 pm on
May 9, 2012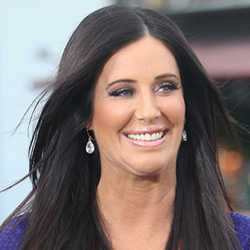 It's not a secret that my engagement ended. I'm single now and, even as a matchmaker, it's hard when something good comes to an end. No matter who you are, it happens. People outgrow each other. After I followed my … Continue reading →
Read more